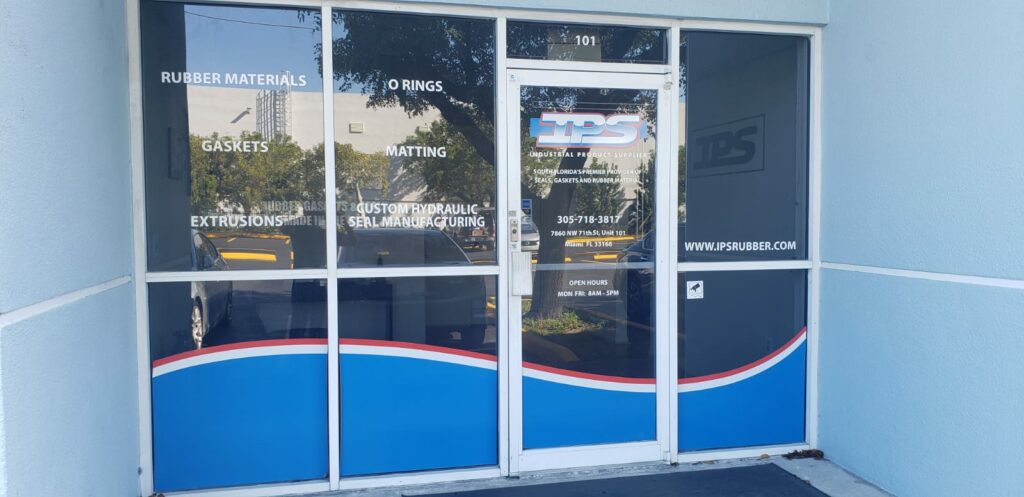 Industrial Products Supplier has more than 15 years of experience in the Rubber, Gasket and Seal Industry. The president and founder of Industrial Products Supplier, Adrian Alvarado after working in the industry since 2000 decided to open his own business. It took a humble beginning and a lot of hard work to get IPS to where we are today. We began as a distributor of Seals and Rubber Material. Thanks to our loyal customer base and wanting to keep up with their needs over the years we have grown into adding additional product lines and manufacturing in house.
In 2015 our facility moved from a 2300 sq ft warehouse to a facility of over 9000 sq ft. This allowed us to keep a huge inventory of Rubber Material and Matting in stock. In addition in 2015 we added a Seal Jet Machine. This allows us to Custom Cut Hydraulic and Pneumatic seals up to 14" Dia. in many different materials such as Teflon, H-PU, Nylon, NBR, Viton, and others. In 2016 we added our CNC Gasket Cutting Machine that can cut up to 60" Dia, and Gaskets to 60"W and 120"L, in different rubbers, plastics. With our huge inventory of material and manufacturing in house this allows us to provide our customers with fast turnaround times in many cases with same day service available.
Over the years our mission has never changed, to provide the highest performing products possible at substantial cost savings, along with superior customer service. While we have grown over the years we still retain the competitive spirit and desire to be the leader in sealing components.