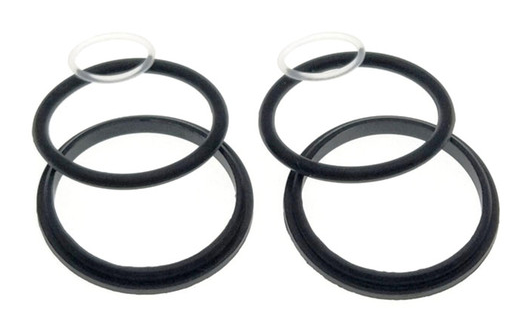 [shminislideshow id="3″]
O-RINGS / O-RING KITS / O-RING CORDS.
GENERAL
The o-ring is the most popular and inexpensive sealing element. Although it looks simple, it is an important implement of preventing needless leakage of gas or fluids. O-rings serve to create a seal between two mechanical components by preventing leakage and maintaining pressure through deforming to the shape of their surrounding cavity.
DESCRIPTION
The dimensions of the o-ring are usually defined by ID (inter diameter) and CS (cross section)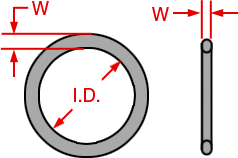 O-rings are usually characterized by material (or compound), durometer (Shore A hardness) and dash number. The dash number refers to a specific inner diameter (I.D.), outer diameter (O.D.), and cross section (C.S.) based on the Society of Automotive Engineers (SAE) Aerospace Size Standard for O-rings, or simply AS568 standard sizeS.
FEATURES
•
Full range of material selections: NBR, EPDM, FKM, PA, Silicone, FFKM, CR, and so on.
•
A Complete AS568, JIS B2401 P/V/S/G series
•
Wide range covered metric standard series
O-RING KITS
Kits contained the most popular standard and metric sizes available and come in self contained, compact cases.
•
NBR
•
VITON
•
SILICONE
•
EPDM
•
TEFLON
•
AFLAS
•
URETHANE
•
NEOPRENE
O-RING CORD STOCK
IPS carries a large inventory of metric and standard O-ring cord and square product, in the following materials:
•
NBR
•
VITON
•
SILICONE
•
EPDM
•
NEOPRENE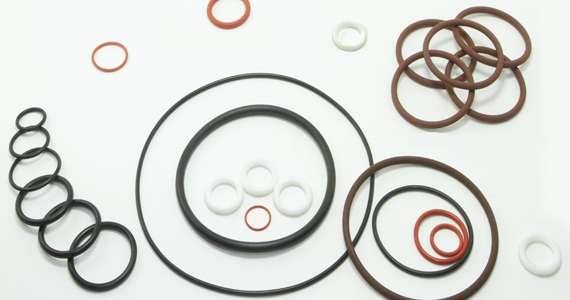 Contact us for more information